Roman Auxiliary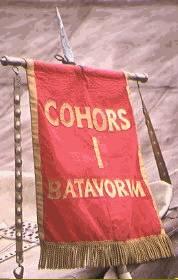 They could provide the Roman army with specialist skills which the heavy citizen infantry were unwilling or unable to do.
Their body armor consisted of chain mail
Instead of the short thrusting sword, the gladius, they used a long slashing sword, the spatha.
Also the distance throwing javeline was replaced with the stabbing spear known as the hasta.
Back to Roman Military