Roman Legionaries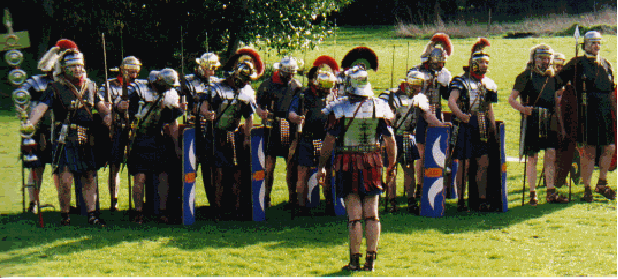 The men you see here are the elite, or the legionaries of the Roman army.
Tough, hard-bitten citizen soldiers who collectively formed the heavy infantry responsible for seizing and holding areas of land.
Not all of the legionaries were from Rome, some consisted of Italian or British citizens.
The legionaries were armored with segmented armor and a gladius, which was a thrusting sword. They were also armored sometimes with javelines used for distance throwing.
Back to Roman Military