Word allows you to create new folders and perform rudimentary file management when saving and opening files. This can be a convenience, particularly when saving files, eliminating the need to switch to My Computer or Windows Explorer to handle the process.
To create a folder using Save As, start by moving to the menu bar and selecting:
File | Save As

In the resultant Save As dialog box, click on the Create New Folder icon.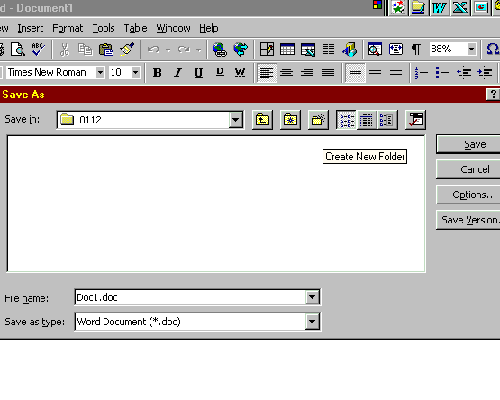 This will give you a New Folder dialog box which will allow you to type in a name for the new folder.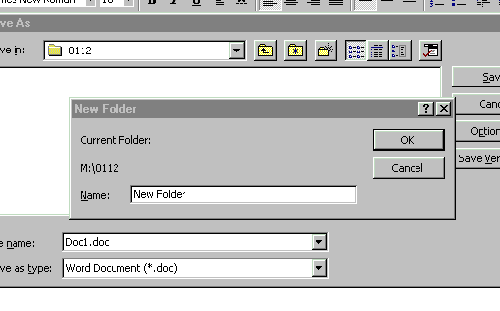 ---
Use the links below for tips on how to perform other Microsoft Word 97 functions.