To apply a background to a slide or to a presentation, go to the menu bar and select:
Format | Background...
(as shown below)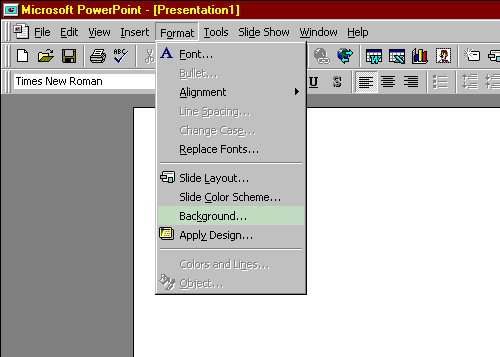 | | |
| --- | --- |
| | The result will be the Background dialog box, shown on the left.. |
In the dialog box, click on the drop down icon to see the background choices, including a basic set of colors. For a colored background, choose one of the colors shown, or click on more colors to broaden your choices.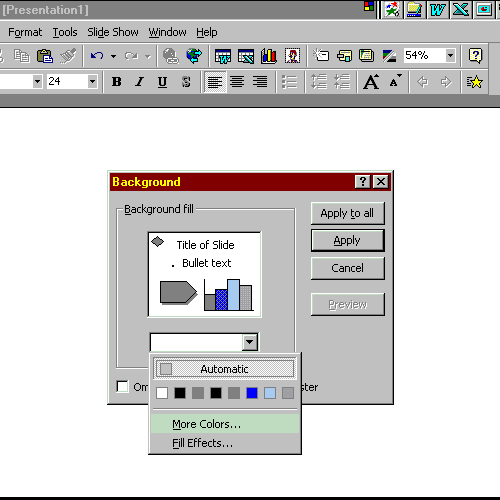 | | |
| --- | --- |
| If you chose More Colors..., you can select from the Standard colors, | |
| | |
| --- | --- |
| | or select from the Custom colors. |
| | |
| --- | --- |
| The Background dialog also allows you to select Fill Effects.... Fill effects includes color combinations, background pictures, and fill patterns. | |
The Fill Effects dialog box gives you many options to experiment with.
When you have completed identifying your background choices, you can apply the background to all slides or just one specific slide using the Background dialog box.

(The Background dialog box also allows you to Omit background graphics from a Design Template if you have applied a Design with your presentation.)
---
Use the links below for tips on how to perform other Presentation functions using Microsoft PowerPoint 97.