(Note: Avoid including spaces in the filenames for Web pages. Spaces in filenames make it difficult to create working links between files. Also, be careful with capitalization in filenames. Most professional Web sites only use lower case letters because files on some servers are case sensitive.)
---
To save a document as a Web page, go to the Menu Bar and click:
File | Save as HTML
(as shown in the first graphic below)
In the resulting dialog box, type in the file name and click on Save.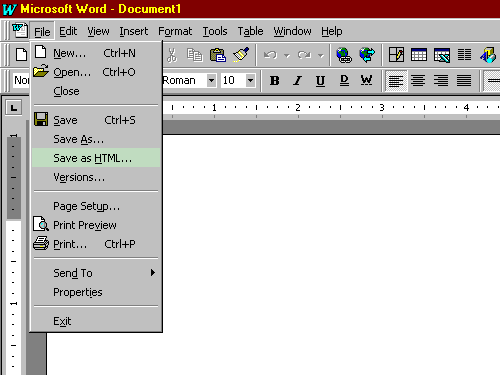 ---
You can also save a document as a Web page through the Save As dialog box. When the Save As dialog box comes up, change the setting for Save as type to HTML Document (as shown below).
---
Use the links below for tips on how to perform other Microsoft Word 97 functions.